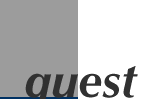 Ceramics

1950s

1960s

1970s

1980s

1990s

2000s

Paintings

Prints

Bronzes


Peter Voulkos, Plate
1956

Stoneware with glaze
2 x 16-3/4 x 16-1/2 inches
Signed

Collection:
Scripps College, Claremont, California; Marer Collection.

Provenance:
Collection of Mr. and Mrs. Fred Marer.
Collection of Scripps College, Claremont, California; Gift of Mr. and Mrs. Fred Marer.

Exhibitions:
Department of Decorative Arts, The Art Institute of Chicago. Third Midwest Designer-Craftsmen 1957 Honor Awards-Peter Voulkos, 27 March-24 April 1957. Catalogue.

San Francisco Museum of Art. Peter Voulkos: A Retrospective: 1948-1978. (organized by the American Crafts Council, New York) 17 February-2 April 1978. Traveled. Checklist #25.

Sezon Museum of Art, Tokyo, Peter Voulkos Retrospective. 2 January-20 February 1995. Traveled to the National Museum of Modern Art, Kyoto, 28 February-2 April 1995. Catalogue; texts by Rose Slivka, Hisako Tsuchida and Ryuichi Matsubara; ill. p. 52, plate 16.

Literature:
"Midwest Designer-Craftsmen Show," Chicago Sun-Times, March 27, 1957, ill.


Lost
Found
Plate

Two-Face Bottle

Container with Cover

Figures Plate

Slab Bowl

Figures Vase

Family Vase

Stencil Figures Plate

Faces Pot


Found
Tall Covered Jar

Jar

Covered Jar

Untitled

Vase

Rasgeado

Untitled

Untitled

Rocking Pot


Found
Sculptured Container

Stencil Vase

Bullfight Plate

Vase

Bird Stencil Pot

Goblet

Vase

Vase

< 1 2 3 >